Welcome to Carpets4u Flooring
With over fifteen years of experience providing high class service to residential clients in London, Carpet4u has grown to become one of the leading wooden flooring suppliers and contractors within London.
Since our company was established in 2006, we have always placed a strong emphasis on developing skilled craftsmanship, offering a diverse range of quality wood, and providing customer service which cannot be matched.
Specialising in the supply, installation and renovation of real wood flooring, this means that you can feel confident that you will always receive both products and service of the very highest quality from our firm.
Quality matters at Carpets4u you can trust our team to only ever supply wood flooring of superior quality. If you are looking for a way to effectively update your home property in anywhere London, solid wood flooring  is a good place to start. As our name suggests, we specialise in classic wood floors which can bring a touch of durable, timeless style to any space.


















Carpets4u  is a family run business that was established in 2005 for six years  Carpets4u has been providing East London with quality products, at the best price. Today, we have happy customers from all over London and remain family owned and operated.

Carpets4u  has a wide range of Laminate and Real Wood Flooring, Carpets, Vinyl Flooring. Whatever your needs, please call us, or drop by our shop and we will be happy to discuss your requirements.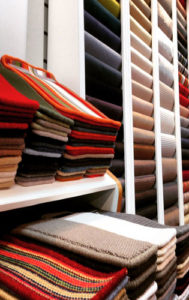 Friendly professional service

Number 1 in home selection service

No middleman means lowest prices

We're fitting carpets all over London

Carpet fitted within 7 days of order if required

All carpets come with manufacturers guarantees

Designer service available for specialist carpet fitting

Free estimates and pricing of the work valid for 60 days
Up lifting of old carpets

Savings on all top brands

Over 10 years in the business